ASBSD recently recognized a group of extraordinary individuals for the contributions to public education.
The Yankton School Board received the 2015 Award of Excellence for consistently demonstrating outstanding leadership and enhancing achievement for all students.
An outstanding group, who work well as a team, the group put in many hours beyond the regularly scheduled meeting to ensure a quality education for all students.
The district's has five year strategic plan is focused on improving student achievement and has seen measured growth in student success. The board also secured funding for CTE programs and mental wellness services for students and families and through an agreement with the Boys and Girls Club of Yankton to construct a new $4 million facility on the campus of Yankton Middle School.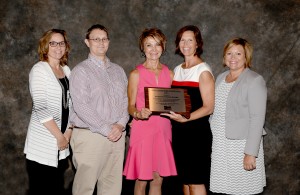 In addition, every member of the Yankton School Board is ASBSD GAVEL certified. All new Yankton School Board Members received training through ASBSD School Board U, which lead to the method being dubbed "The Yankton Model."
"Yankton School Board has exhibited exceptional leadership and a proven dedication to students, staff and community members," Pogany said. "We're proud to honor them for their service to public education."
Custer School Board Vice President Tanya Olson was chosen as the 2015 Outstanding School Board Member of the Year.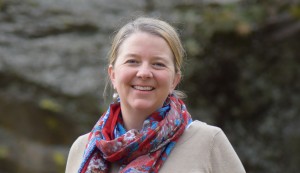 Olson, a leader who wants the board to be unified, shows great courage in addressing issues and fellow members at the board table. She has been a leader in creating a long term strategic plan for the district and is committed to helping staff with professional development and ensuring all students can achieve.
"Tanya exemplifies an outstanding school board member," ASBSD Executive Director Wade Pogany said. "She is committed to enhancing all facets of education in Custer."
Past Sisseton School Board Member LeRoy Hellwig was awarded ASBSD's School Bell Award for his decades of service to public education.
Elected to the Sisseton School Board in 1971, Hellwig has been integrally involved in K-12 education at the local, state and national level, serving on the ASBSD Board of Directors for more than 20-years, including two stints as President, and on the NSBA Policy and Resolution's Committee.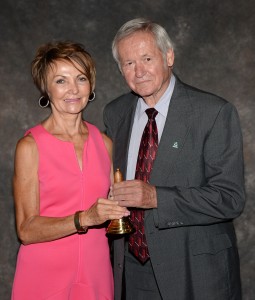 "LeRoy was a dedicated leader in public education," Pogany said. "He was instrumental in planning for a future education that was best for students and schools at the local, state and national levels."
The ASBSD Community Service Award was presented to Florence Women in Action and former Tea School Board Member Wayne Larsen serving their local school district in exemplary fashion.
With a mission to make improvement in the com­munity, Florence WIA has invested $60,000 in school improvements, helped with fund raising, volunteered time building playgrounds, fenced in the football and baseball com­plexes, built a new concession and restroom area and painted a mural at the complex.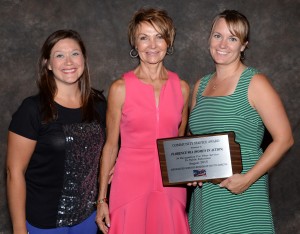 Larsen has been instrumental in the development of Tea Area's STEM program, which has blossomed through grant funding and commu­nity partnerships that he helped secure, and is a main supporter of the district's co-curricular programs.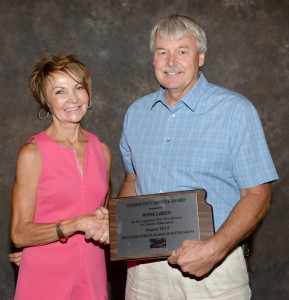 Four veteran school board members were honored for their service with the Longevity Award, which recognizes school board leaders who have served more than 20 years on a local school board.
Hellwig (44-years) of Sisseton, Larry Larson (36-years) of Douglas, Lloyd Persson (29.5-years) of Stickney and Lavern Lanz (27-years) of Todd County were all honored.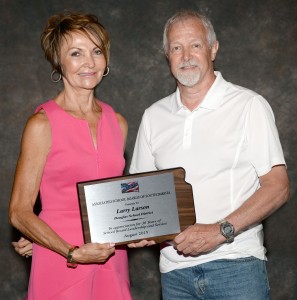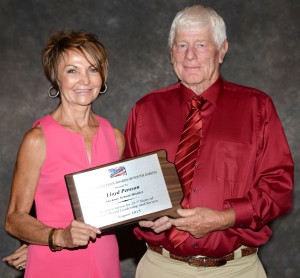 "The record of these four gentlemen is amazing," Pogany said. "Public education owes them a debt of gratitude for their service."