The premier learning event for South Dakota school board members and administrators is seeking people to share their expertise and knowledge with the large contingent of school leaders who will attend the 2018 ASBSD-SASD Convention.
The ASBSD-SASD Convention will be held at the Sioux Falls Convention Center on Thursday and Friday, August 9 and 10.
The deadline to submit proposals has passed.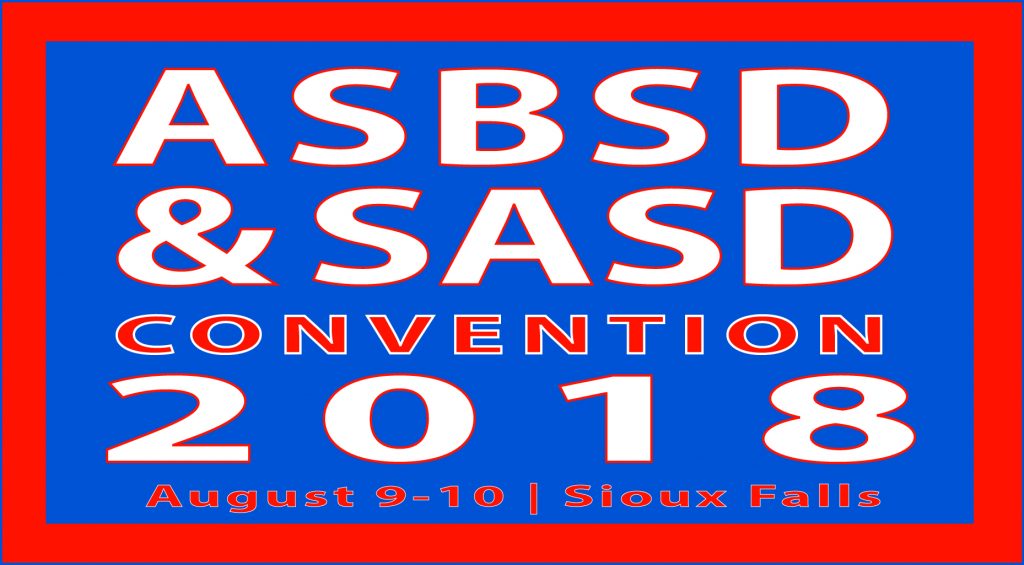 ASBSD and SASD will review submitted proposals and contact the applicant(s) of proposals placed on the Convention schedule in May.
If you have questions, about breakout session proposals or Convention, please contact Tyler at tpickner@asbsd.org or at 605-773-8382 or 605-881-3791 or Kara at kara.brandlee@sasd.org or at 605-773-2525.